The old real estate adage goes: Location Location Location ! Come in and shop right at the foot of the biggest design center for fresh NEW materials and products at this prime midtown location:
200 East 59th Street, New York, NY 10022
(at the corner of 59th St. and 3rd Ave.)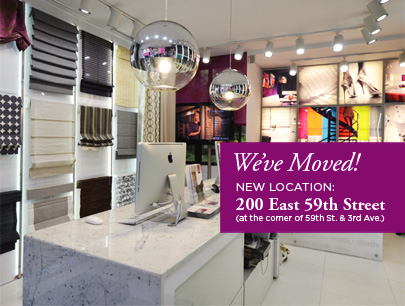 Bigger. Bolder. Better.
Come get your design on! Visit our New Midtown Location! This latest NYC showroom features a rotating inventory of our newest fashion-inspired home textiles and materials for all your window treatment needs.