Meteorologist Liberté Chan recently moved into her renovated Los Angeles condo, and it is a lovely mix of color, pattern, and style. Liberté worked with her mother, who is an interior designer, to create a space that reflects her personality and offers a calming retreat from the bustle of city life.
The Master Bedroom
In her master bedroom, the color scheme revolves around a blue and white wallpaper accent wall. A Pleated Roman Shade in Cotton, color Cadet, blends in perfectly with the blue paint in the rest of the room and adds dimension and softness to the bedroom window.

The Walk-In Closet
The second bedroom of the condo was converted into an expansive walk-in closet. There is a Murphy bed hidden in the wall, so it can still function as a bedroom if necessary. The Roman Shade in Herringbone, a cotton and linen blend, features a chocolate brown trim to mimic the look of a suit.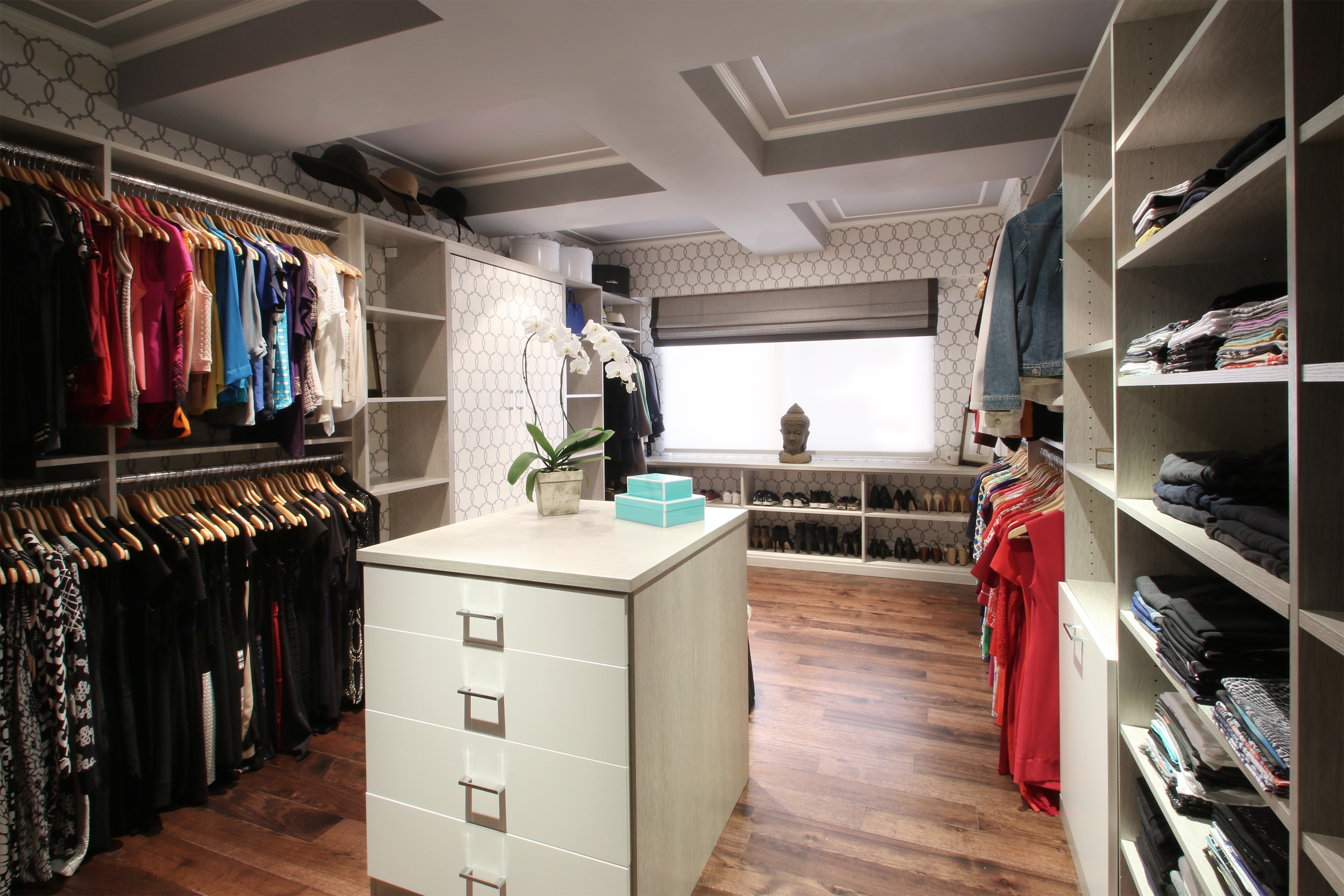 Light Filtering Roller Shades were installed in both the bedroom and walk-in closet to provide privacy while maintaining the natural light when the Roman Shades are lifted.
We love how Liberté's bright and chic condo turned out! Visit her blog Life of Liberté to see more about the renovation process. And if you're in Los Angeles, visit our West Hollywood showroom:
8715 Melrose Avenue
West Hollywood, CA 90069
310.598.1354