In preparation for our 2018 catalog, our talented photographers had the opportunity to travel to The Woodland House in Wisconsin. The home, built with beautiful modern architecture, "blurs the lines between the natural beauty of the outdoors with the comforts of modern living." It is the perfect space to showcase our window treatments!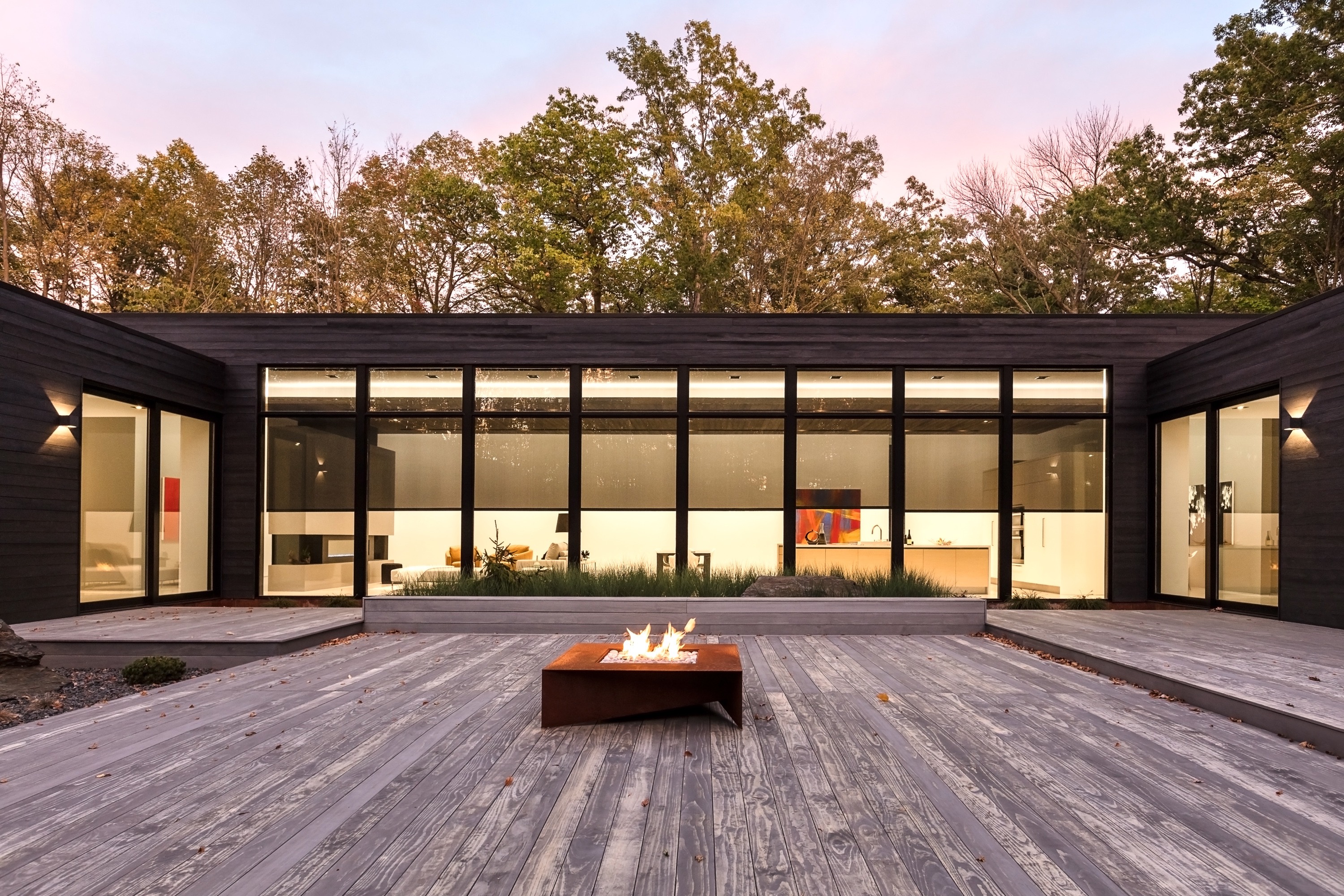 The kitchen is sleek and modern. It features our Solar Shades in 10% Black, allowing the stunning view to remain unhidden.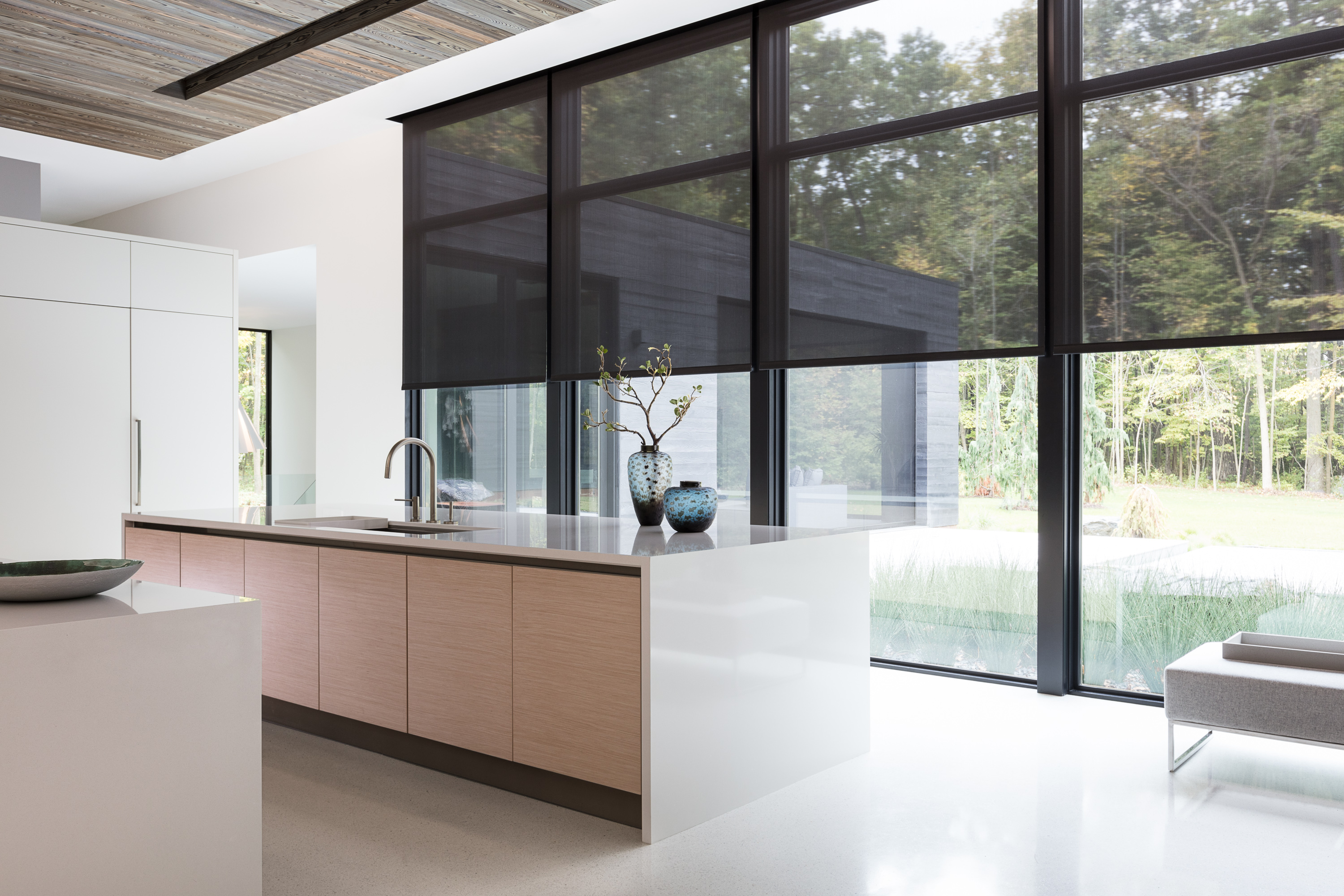 The living room is absolutely jaw-dropping. The modern materials and furniture were carefully curated to live in the space. Floor-to-ceiling windows make a dramatic statement – they're outfitted in our 10% Solar Shades.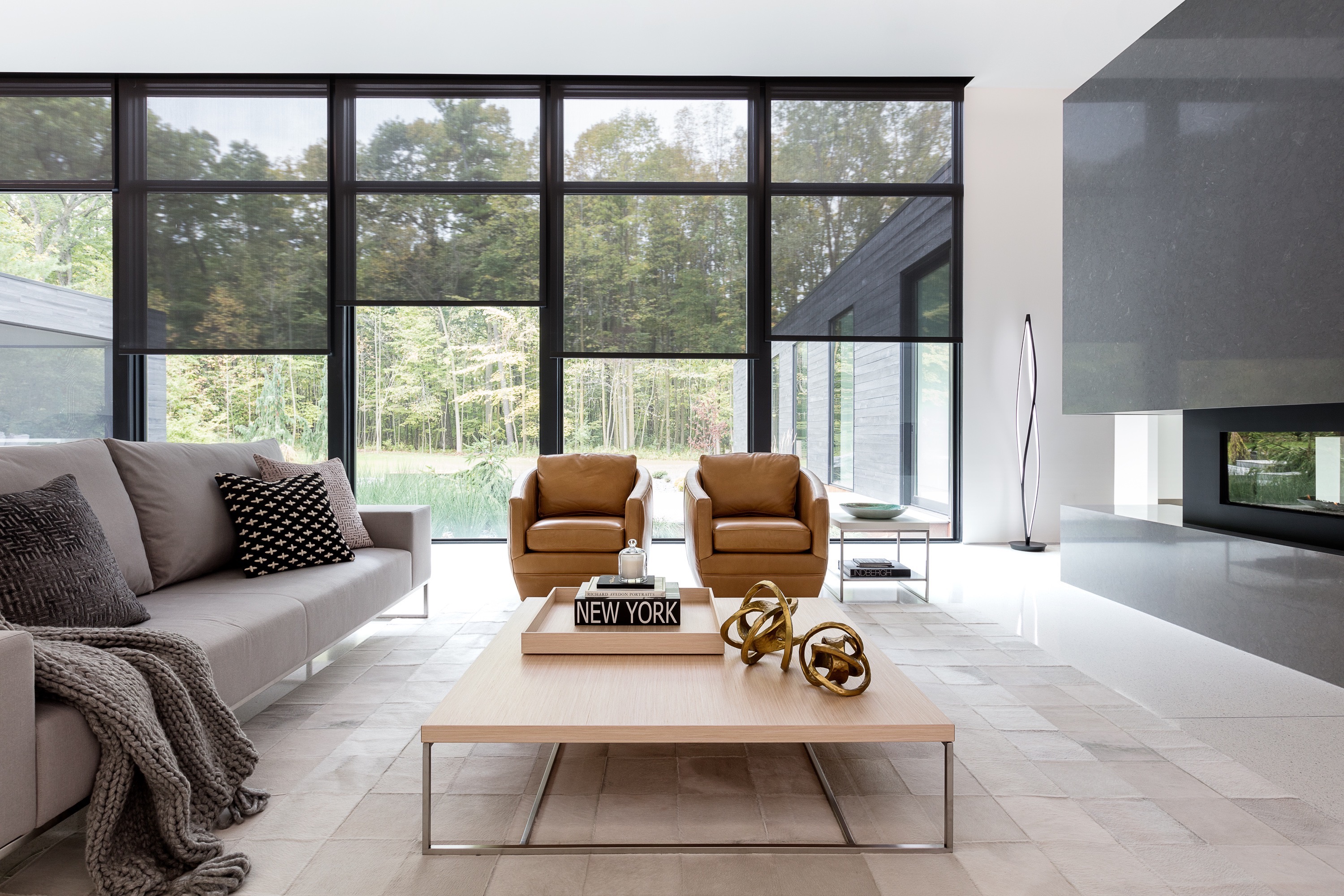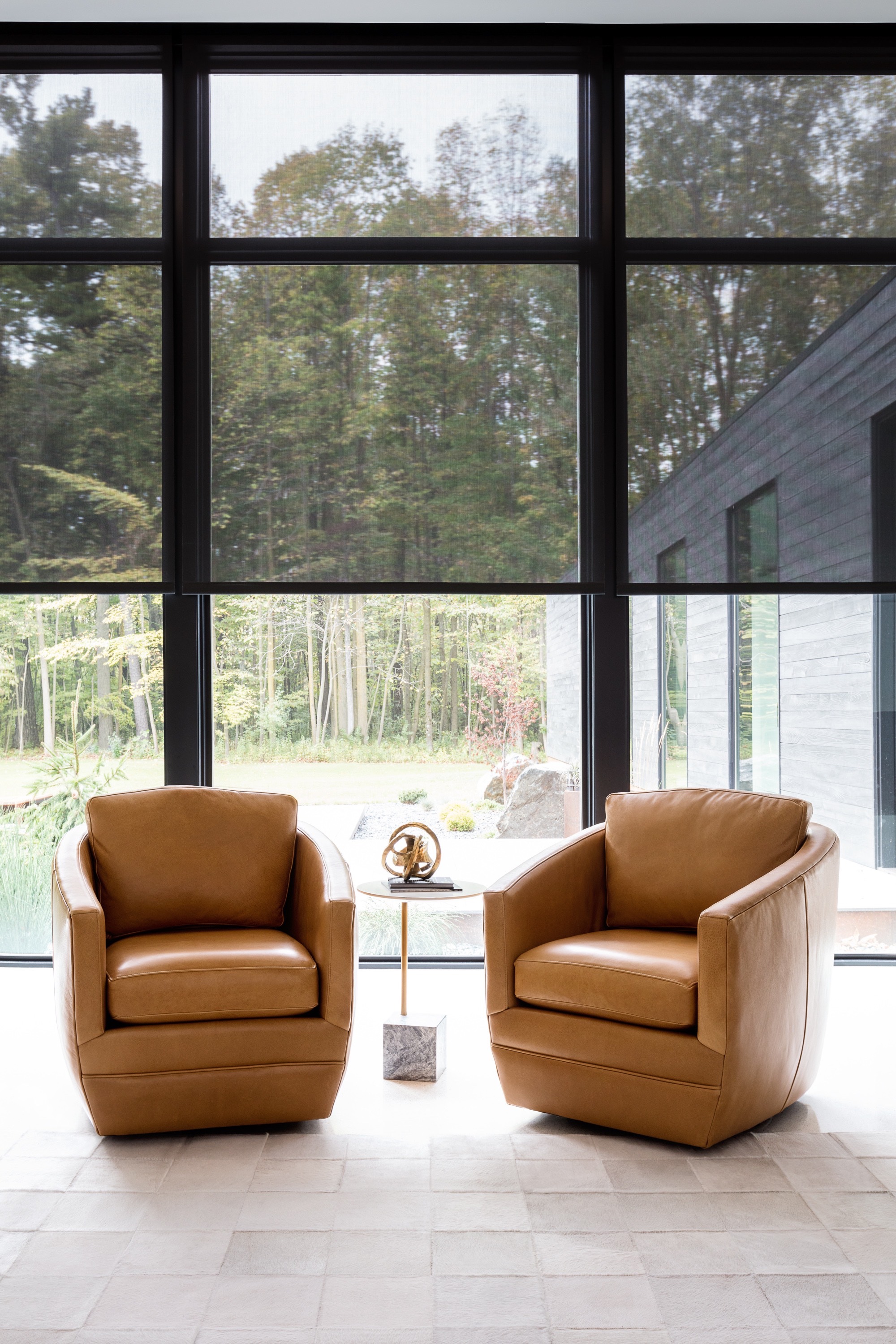 We played with some pattern in the media room, installing shades from our Nate Berkus Roller Shade Collection. They are a subtle-but-fun addition to the otherwise neutral space.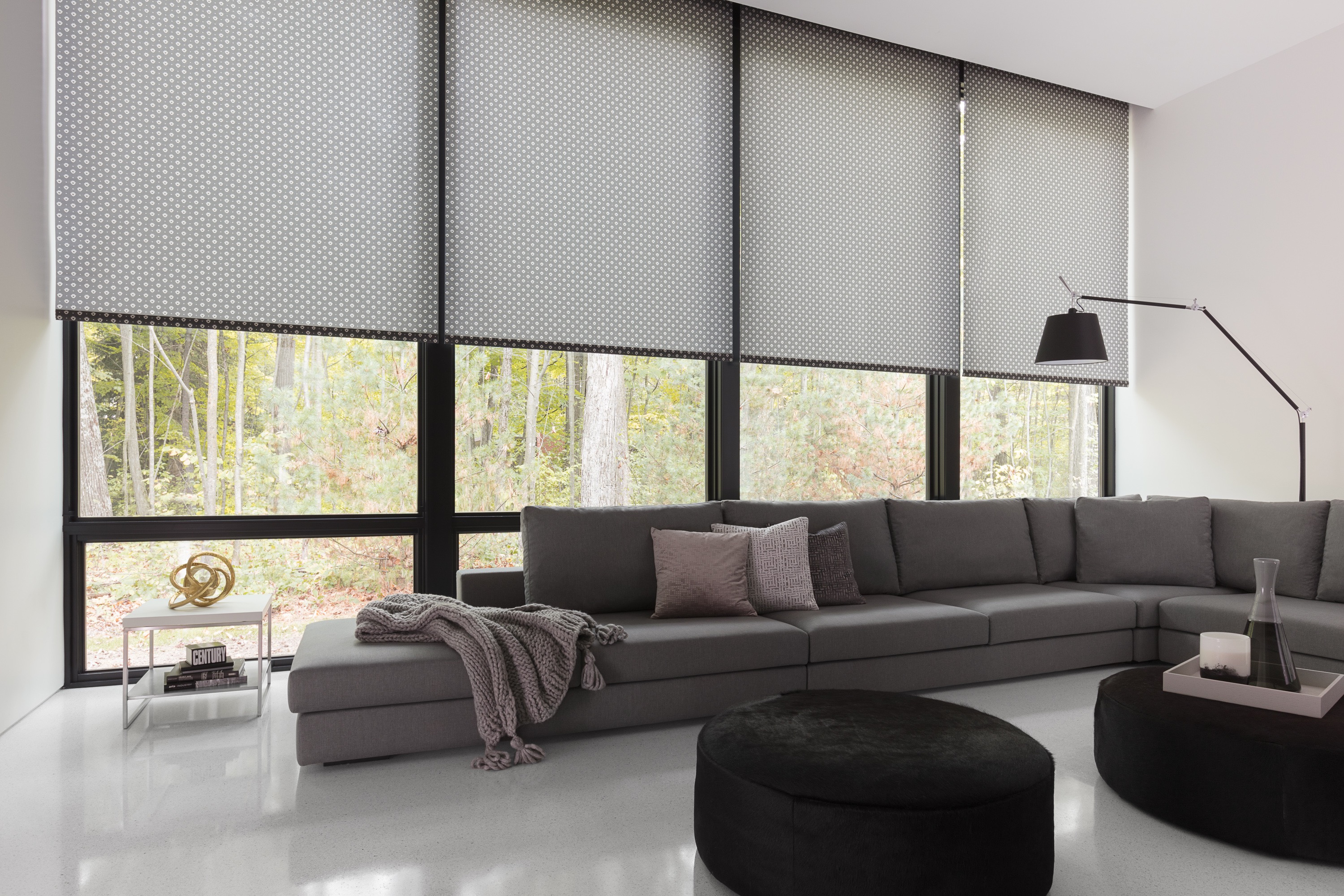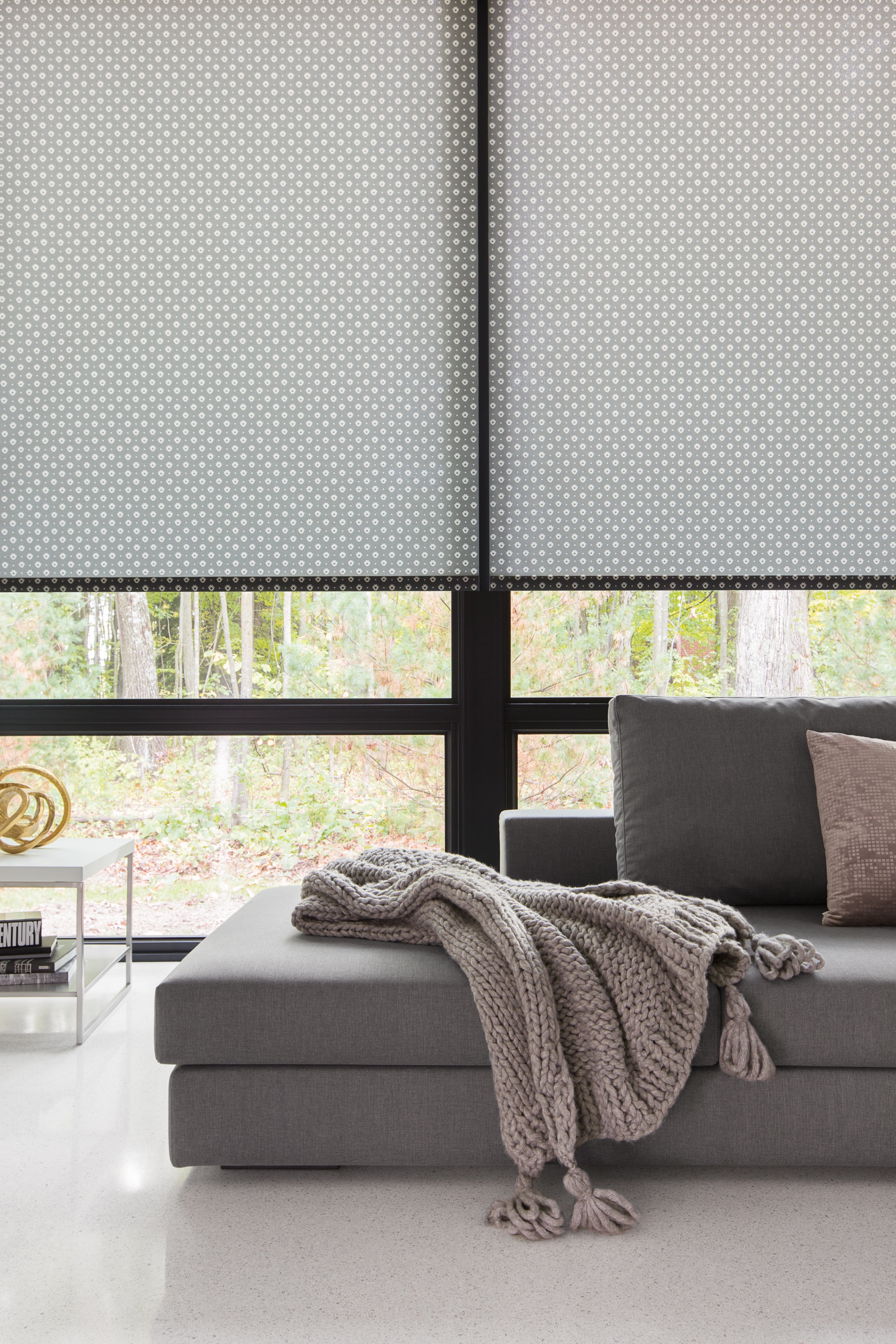 Even the hallways of the home are incredible. Our Ripple Fold Drapery in Sheer Wool Blend Cloud hangs here, keeping the passageway light, bright, and airy.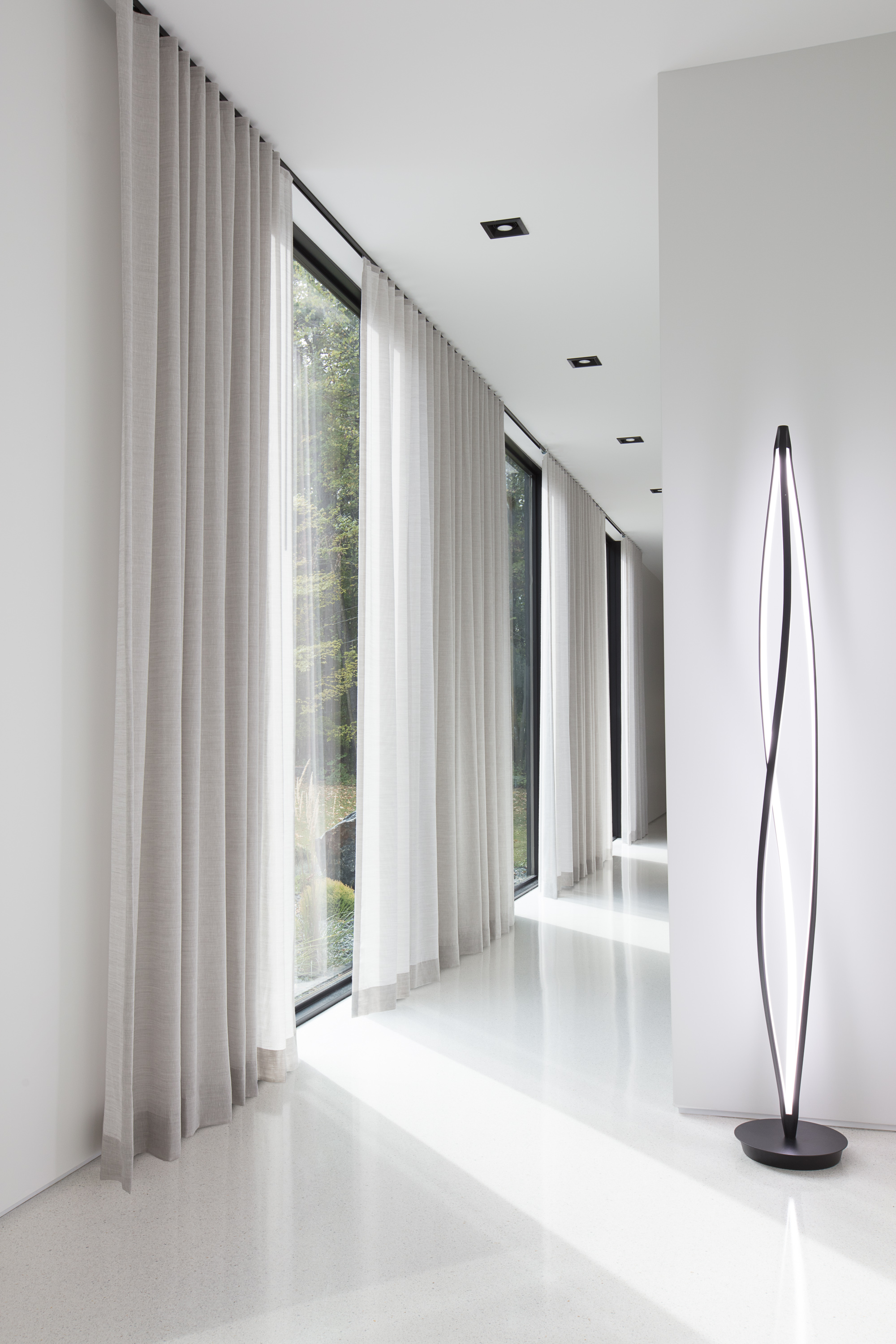 The girls' bedroom is an expansive space, perfect for playtime! It is decorated with sweet details and beautiful blush pinks. The floor-to-ceiling windows are dressed in our Blackout Roller Shades, making early bedtimes easy! For an added youthful flair, our Novogratz Drapery in Colored Dots Mink hang on either side of the wall.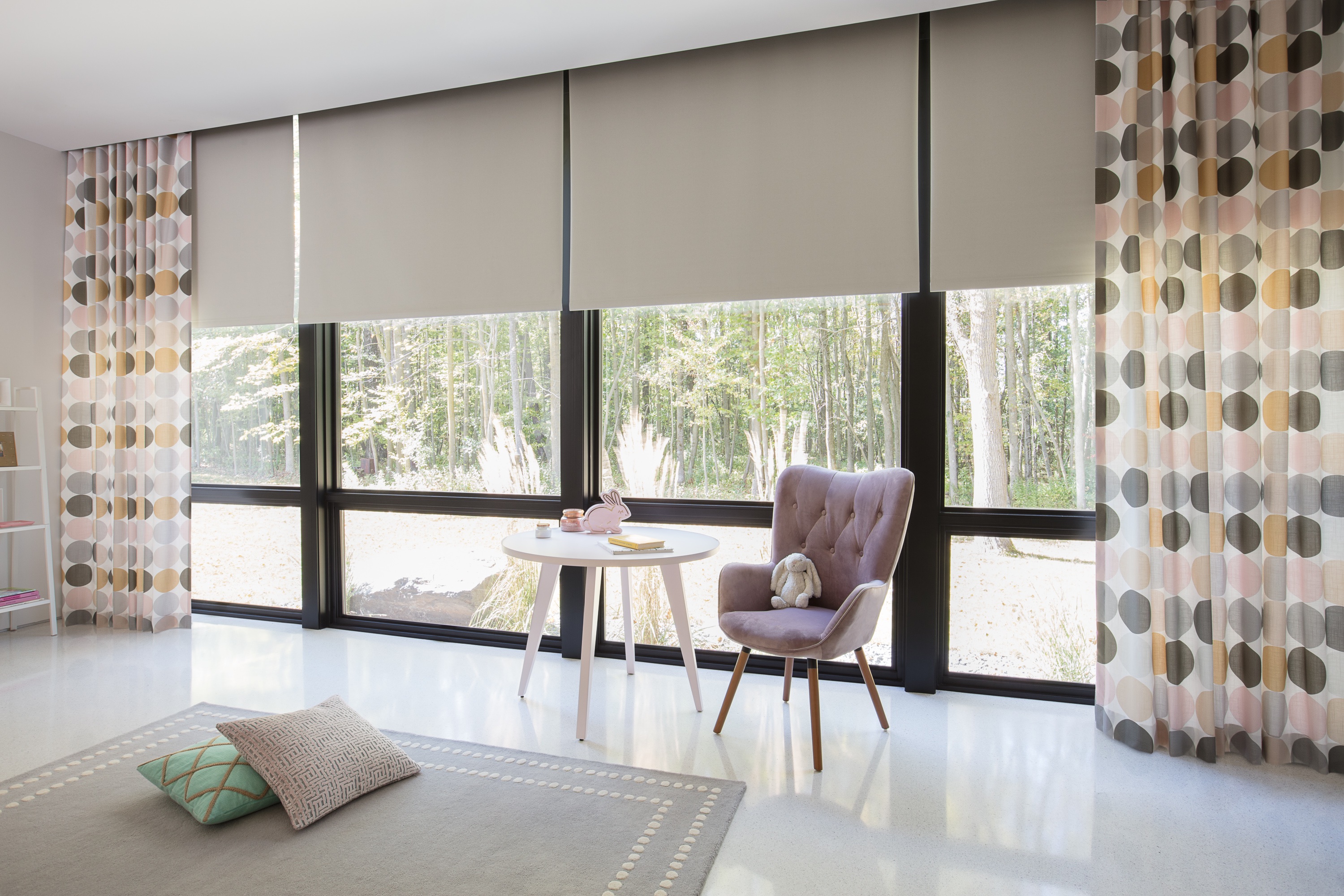 The master bedroom is filled with contemporary pieces, but decorated with some softer accents like the bedding, rug, and bench. This combination creates balance of stylish and inviting, which is ideal for a bedroom! Our Chilewich Shades in Plaid Tan bring some added dimension to the space.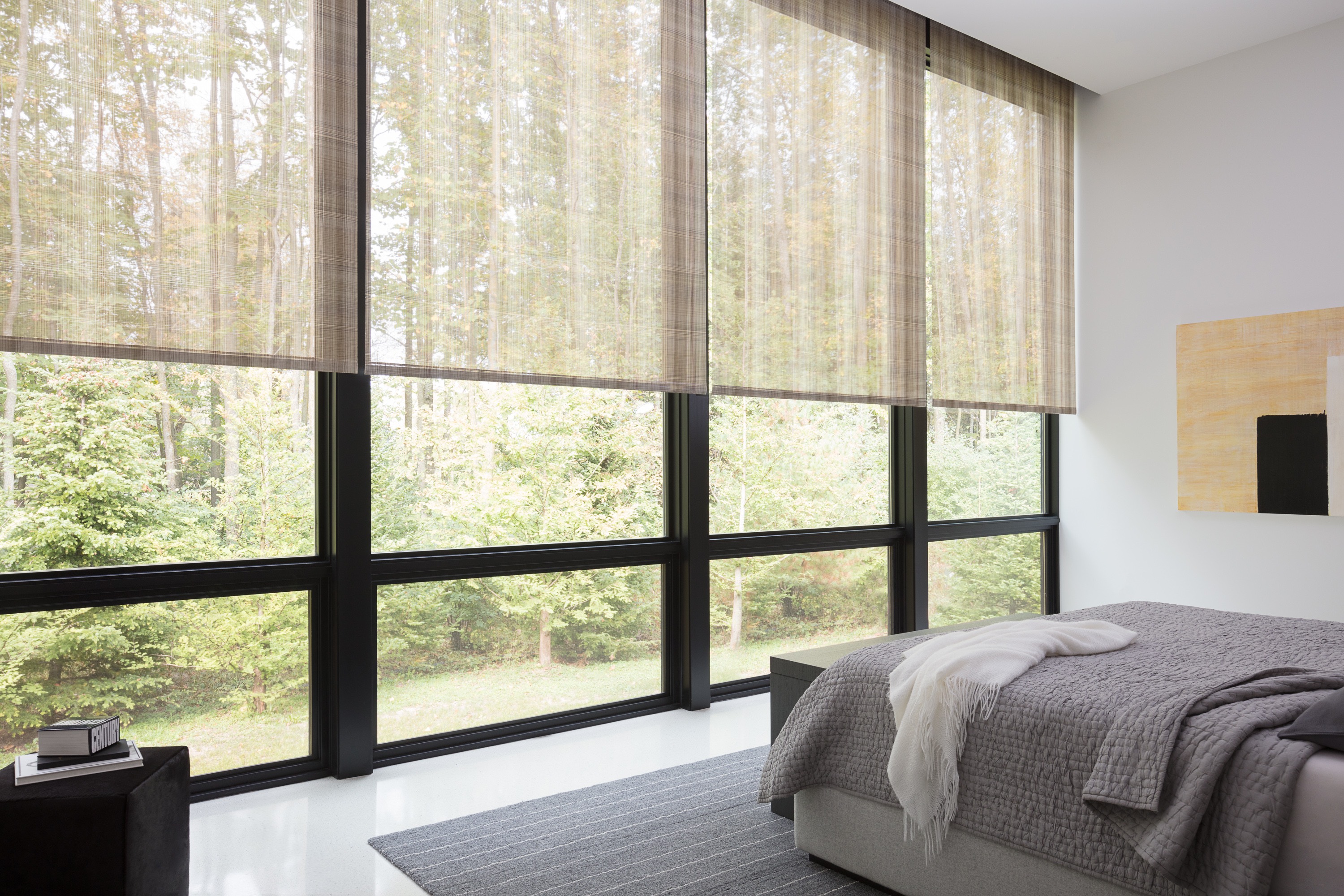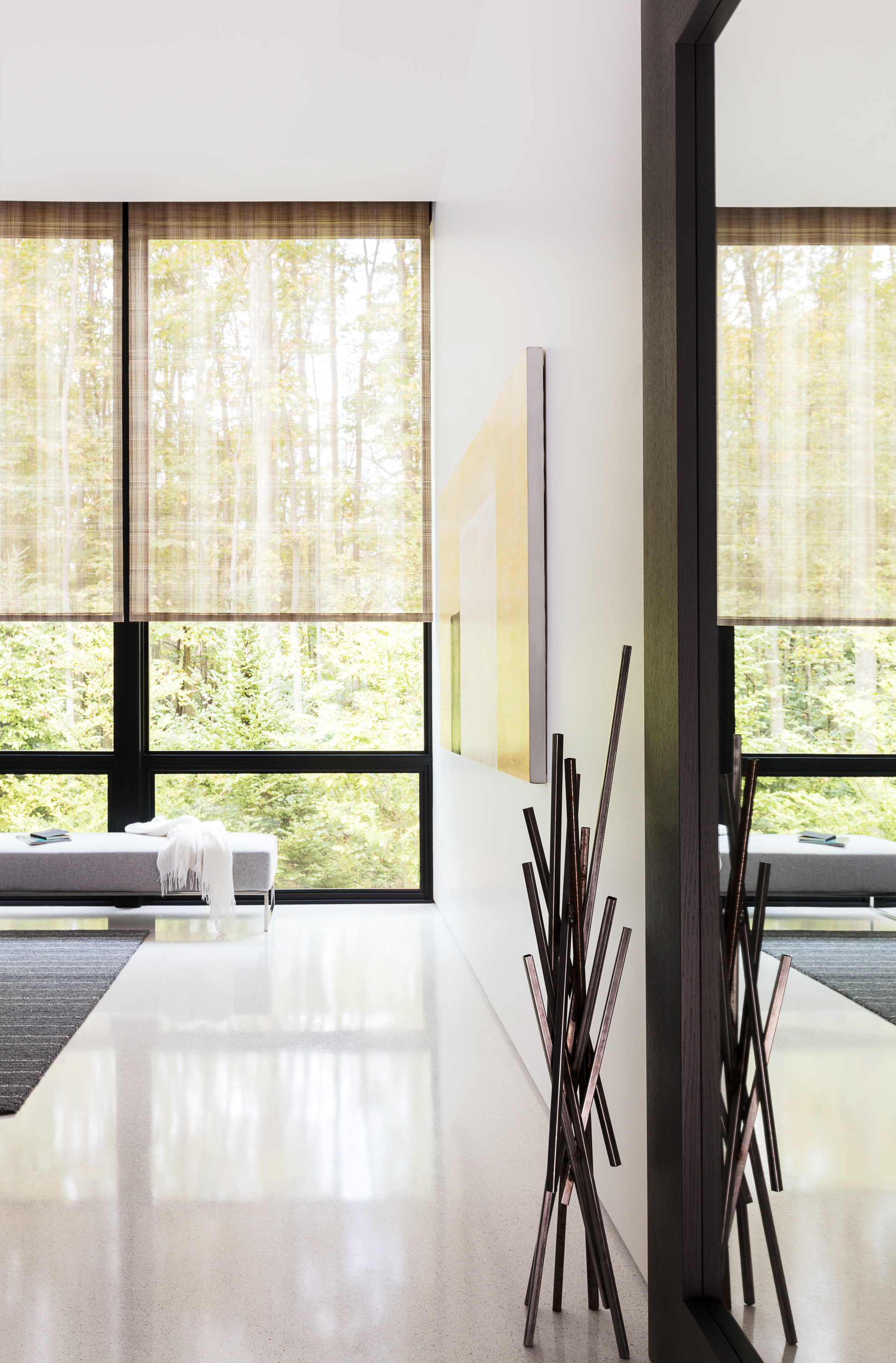 The master bathroom is one of the most unique spaces in the home, as it has both indoor and outdoor features! The outdoor tub and shower look incredibly serene. Our Roller Shades in Oasis Silver were installed above the bathroom's large sliding glass door. Rolled down, they create a partition between the outdoor and indoor spaces, allowing for extra peace and privacy.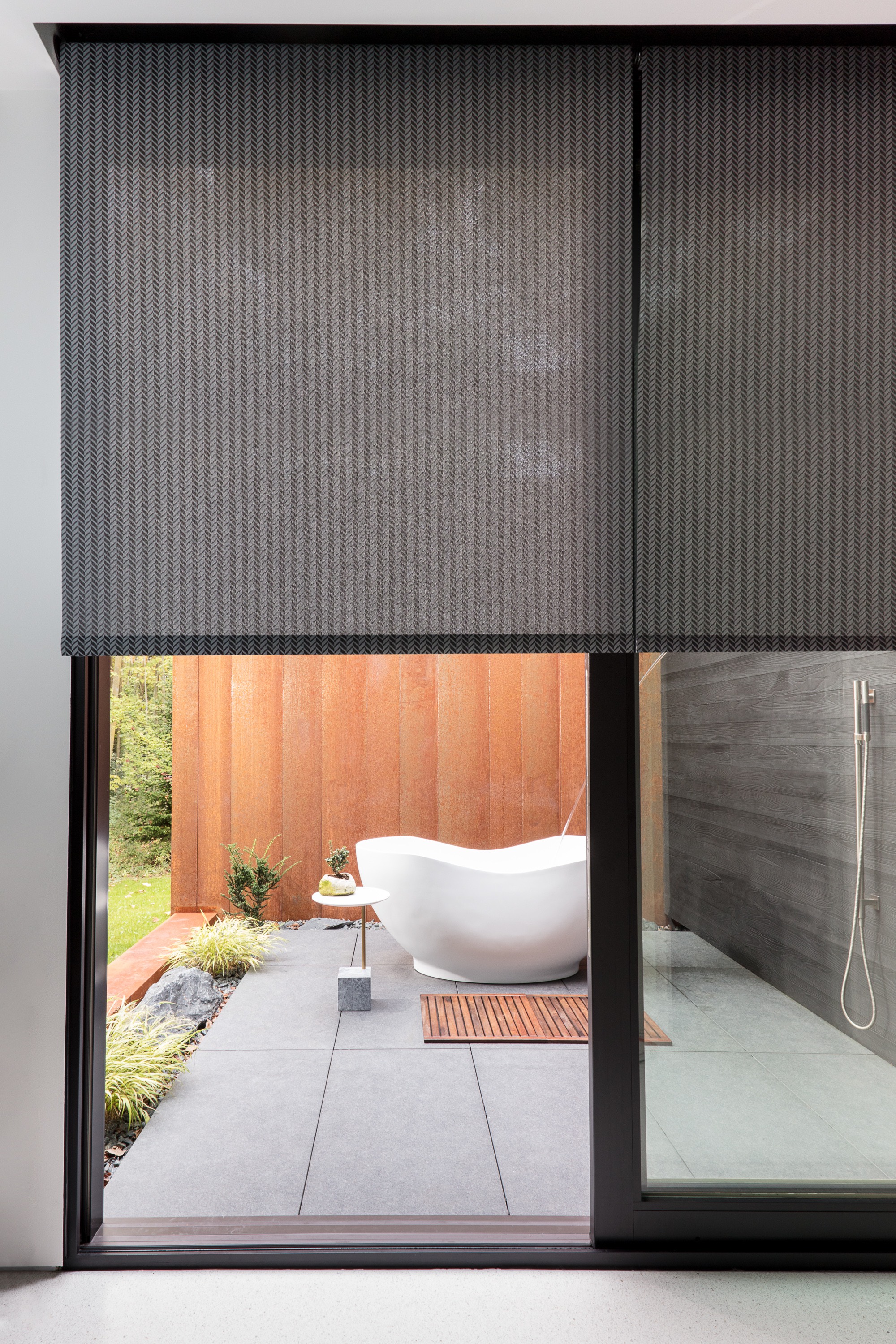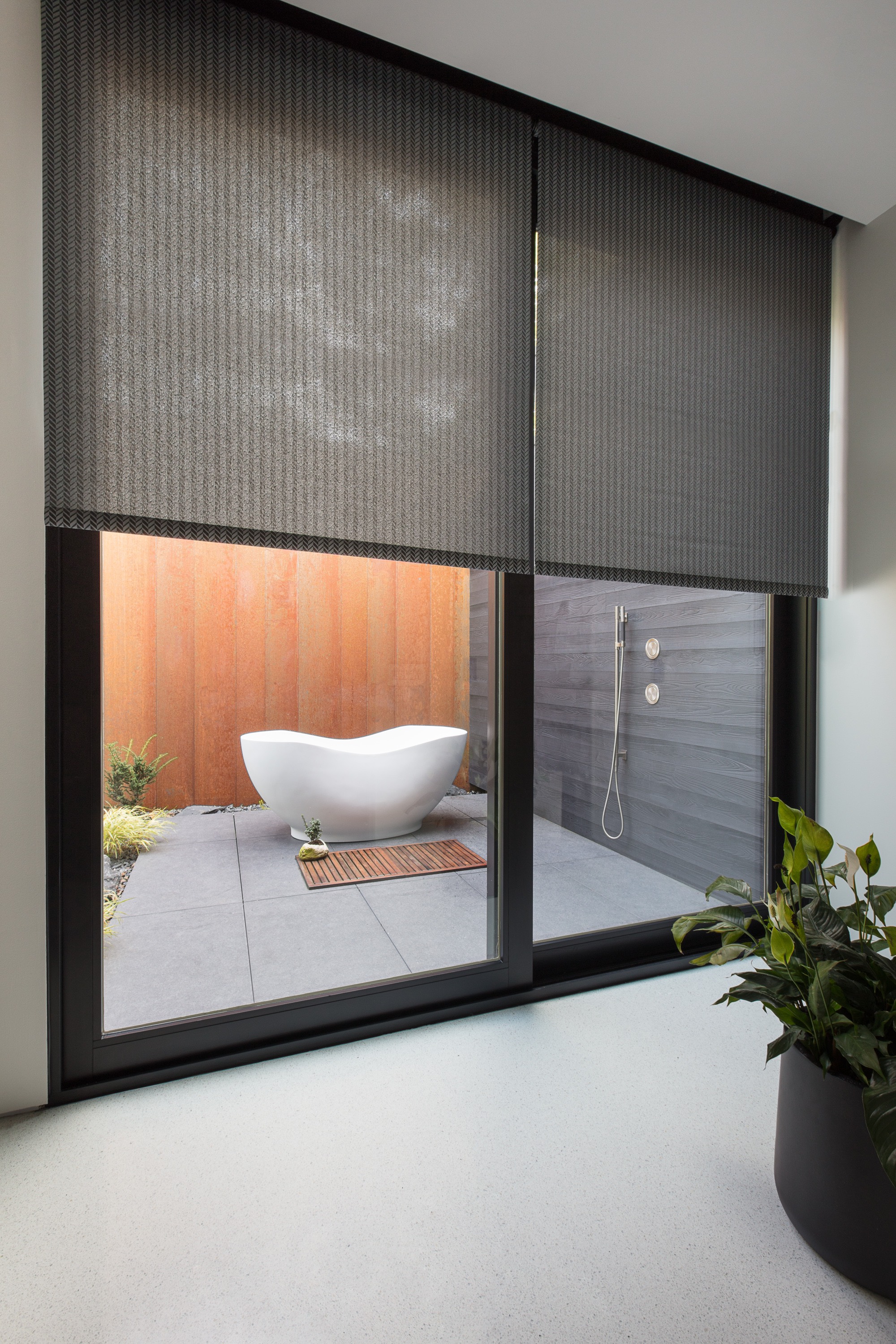 ABOUT THE WOODLAND HOUSE
After 15 years of big-city living, Dave and Jamie Van Dixhorn returned home to raise their 3 young children in Wisconsin. Dave is an avid golfer and lover of modern architecture. Jamie is a retired marathon runner and wanna-be photographer. Together they are raising three adorable children while building the home of their dreams. 
Learn more about The Woodland House here.
Ready for new window treatments in your home? Visit one of our 55+ nationwide showrooms, order our new catalog, or email us at design@theshadestore.com.