Today, a savvy New York customer of The Shade Store's popped into the showroom to chat about her new drapery and let us in on what she found around the corner…
Moss, one of our beloved Soho neighbors (founded by former fashion entrepreneur Murray Moss) has announced a new project, A CASE STUDY IN CONTEMPORARY JEWELRY, created in collaboration with Gallery Loupe, a leading specialist gallery for Contemporary Studio Jewelry, established in 2006.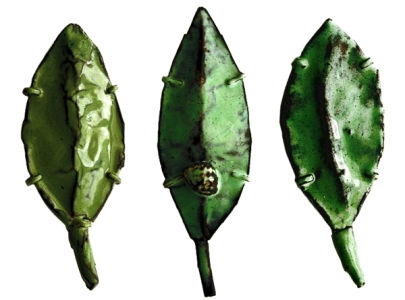 The collaboration's agenda is to present a series of single artist exhibitions in a dedicated vitrine at Moss in Soho, featuring curated exhibitions of unique works in studio jewelry. Each exhibition will feature work by a single artist – some established, others still undiscovered. The first artist now on view at Moss is Israeli artist Esther Knobel. The pieces featured in the first exhibition are from several of Knobel's evolving collections of jewelry, including Fossils, Magnets, Hoya Leaves and Pests, and Fruits of the Sea. Each exhibition runs eight weeks – Esther Knobel's work will be on view now through April 30th.
If you get to check it out, let us know what you think!
Where: Moss, 150 Greene Street (at Houston Street), NYC
When: Now through Saturday, April 30