The Buckeye City is home to a thriving design scene.
On the occasion of our first foray into Ohio, we teamed up with Editor at Large to get a glimpse into the city's interior, with local designer Peggy Snider of Snider & Metcalf Interior Design. Snider leads the way with the insider tips that she and business partner Bethany Metcalf abide by.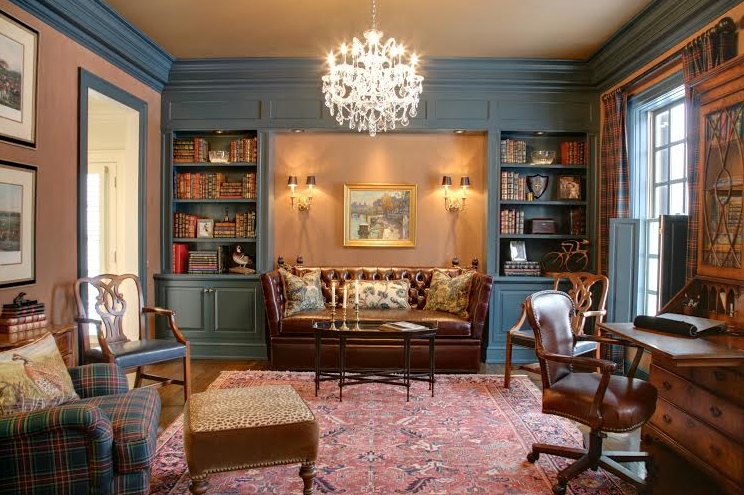 Columbus has long been considered a "test-market city," representing "a broad spectrum of the fabric that makes up our country, from farmers and Bob Evans to Fortune 500 companies," says Snider. The city's diversity plays a role in design and architecture: Snider says that in addition to being home to one of the country's largest public universities, "We have farmland and high-rises within a very close proximity. The city's architectural landscape reflects these qualities in its urban neighborhoods, suburbs, and vibrant and growing downtown dwellings."
What are Columbus's top shops?
"Caterina Ltd. in German Village and Bungalow Home in the suburbs offer a nice cross section of design options, from an intimate boutique to a midcentury modern resource," says Snider. But the city does pose shopping challenges. "Finding high-end, quality antiques has become increasingly difficult in the Columbus market. We feel this is a void crying to be filled."
The recent addition of The Shade Store is a promising one, she says, having perused the store's catalogue for inspiration. "As most designers, we like to touch, feel, and see products before recommending them to our clients. Therefore, we are very excited for the opening of The Shade Store and look forward to visiting it soon!"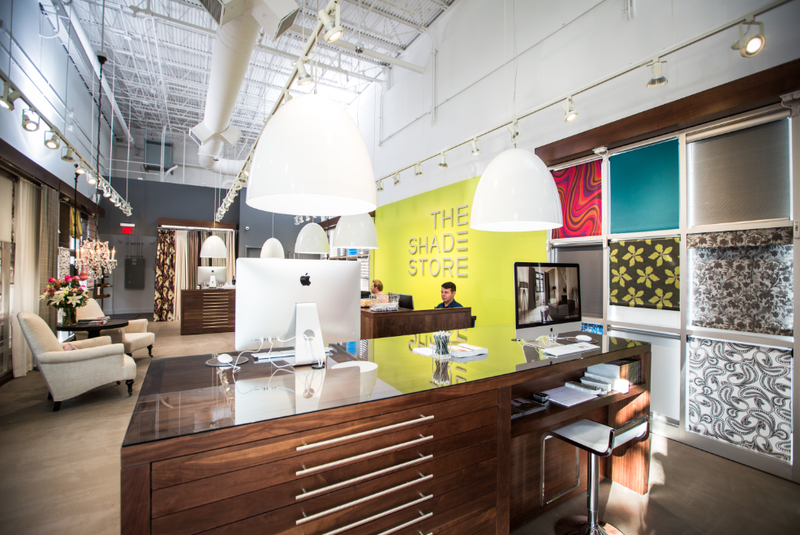 She also recommends designers head to the Short North Arts District, known for its thrift stores (insider's tip: check out the Grandview Mercantile & Revue on N. High St.), where designers can source period pieces as well as vintage and midcentury modern pieces.
Where do you source inspiration?
Sniders says that clients dictate inspiration; listening to them may "take us to urban architectural delights, such as the Ohio and Palace theaters, the lovely gardens at the Franklin Conservatory, or a walk along the Scioto Mile, the beautiful riverfront park."
The city's inspired location also inspires the designers. Columbus sits between the Olentangy and Scioto rivers, where the designers find "an abundance of natural habitat and nature to inspire," including the Scioto Audubon Metro Park, a 10-minute walk from downtown. For New England inspiration, the pair visits small-town Granville. "Just 30 minutes east of Columbus," Snider says, it "offers wonderful 200-year-old homes, boutiques, and inns, and is nestled in the Welsh Hills with picturesque landscapes."
Where do you take clients for lunch?
Visit Northstar Café, which has several outposts throughout the city and is known for organic ingredients. Oldie-but-goodie stops include Lindey's in German Village (Snider says she hasn't had a bad meal there in 35 years) and Winans Chocolates and Coffees, a fourth-generation family-run business that delivers "the cutting edge in the world of flavors and premium quality" coffees and treats, says Snider.
Our new showroom is located at Easton Town Center, 3950 Townsfair Way, Columbus, Ohio. Hours are Monday through Saturday from 10 a.m. to 9 p.m., and Sunday from noon to 6 p.m.