With our recent expansion into Mill Valley, California, The Shade Store is drawing attention to the design scene in this picturesque Marin County enclave. Area interior designer Lauren Berry of Lauren Berry Design describes the area as "quietly upscale," with locals "focused on luxurious, understated, natural materials, generally in neutral palettes," and with an eye toward relaxed indoor-outdoor living. "This is a very active community with lots of kids and dogs, so clients are looking for comfortable, casual pieces that are well-made," she says. "There are great local ingredients, and food plays a big part in people's lives as well. So kitchens and great rooms are the feature."
Berry walks us through the local landscape, sharing her shopping shortcuts and design savvy.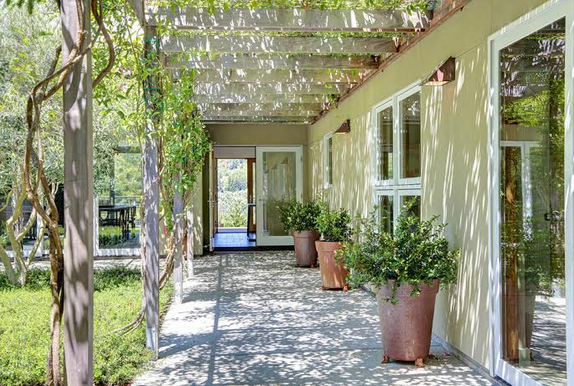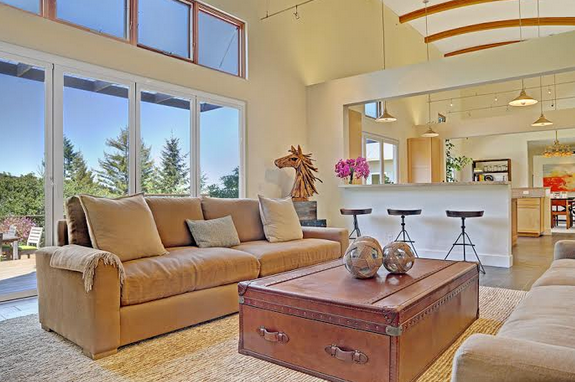 What are Mill Valley's top shops and must-shop neighborhoods?
Berry shares her go-to roster of local shops: SummerHouse, Ruby Living and Hudson Grace in Larkspur Landing. She says the ideal places to shop are Mill Valley's Throckmorton, Blithedale and Miller Avenues, as well as Larkspur Landing in Larkspur. The designer has used our shades in bedrooms, bathrooms and living rooms "for both practical, functional purposes and to add a layer of interest," and says she appreciates its "high-quality, well-edited fabrics and shade materials for all types of aesthetics."
What are the area's best hidden finds?
According to Berry, Moss & Daughters is ideal for antique place settings and vintage finds, while Stephanie Breitbard Fine Arts offers both a by-appointment gallery and in-home art consulting services. "Breitbard has access to a large, diverse inventory of pieces," says Berry. "She will work with clients and designers in their homes to find the perfect pieces."
Where do you source your own creative inspiration?
"Walking through beautiful neighborhoods for architectural and garden inspirations in towns like Ross, Belvedere and Mill Valley," shares Berry, who also visits restaurants and hotels for interior inspiration.
Where do you take clients for lunch or coffee?
Mill Valley's Balboa Cafe for lunch and Depot Bookstore & Cafe for coffee meetings are Berry's dining spots of choice, as well as Rustic Bakery's two locations: one in Larkspur Landing and the original outpost in downtown Larkspur.
The Shade Store's Mill Valley outpost is located at 800 Redwood Highway Frontage Rd. Mill Valley, California 94941. The showroom is open Monday through Saturday from 10 a.m. to 6 p.m., and Sunday from 11 a.m. to 5 p.m.