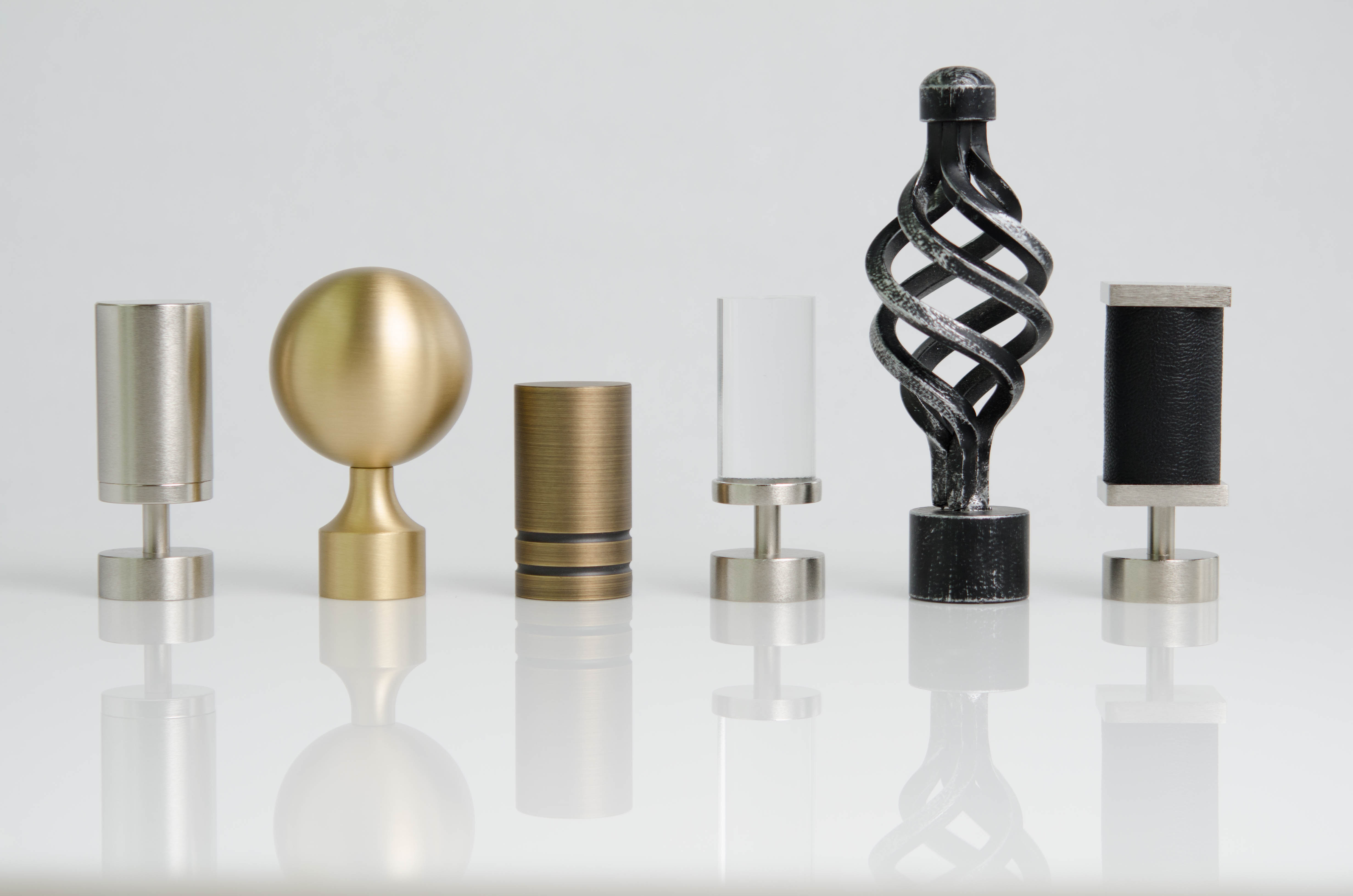 Poring over swatches and choosing the perfect material and color is only half the fun when it comes to choosing custom made drapery. You still need to decide on your hardware, which will determine both how your drapes look and how they function.
Drapery Rails and Tracks
At The Shade Store, we offer 11 exclusive hardware collections, and all of them are customizable to your individual needs. In some cases, the type of drapery you choose will determine the corresponding hardware.
For example, Ripple Fold and Cubicle Drapery both glide along a Track, which is included with your purchase of those types of drapes. Tracks can be mounted on the wall or the ceiling, and are controlled with a traditional baton or a cord. Track systems are very functional and excellent for frequent use. They are also subtle, and tend to blend in with the wall or ceiling where they are mounted.
For hardware systems that use rods or rails, some come with optional rings while others have a track built into the rod and are controlled with a cord or baton. The following collections use rings:
Royal Wood
Essex
Wrought Iron
Gramercy
Acero
Steel
When you order any pleated style of drapery, they come with drapery pins that hook onto the rings.
These collections do not offer rings:
Tribeca
Lexington
Swarovski
Madison
The rods are exposed and unencumbered at the top, and the drapery hangs below, hooked into its track at the back of the rod.
Grommet and Rod Pocket Drapery styles simply sit directly on the rod, and require no extra rings or pins to hang.
Decorative Drapery Hardware                     
All of our hardware collections offer different finishes, from chrome to bronze to wood.
If you are choosing a hardware option with rods, 8 of our collections offer decorative finials. Swarovski finials feature beautiful sparkling crystals, Essex finials offer clean wooden shapes, and there are many more styles to choose from.
To view all of our hardware collections, visit the Drapery Hardware section of the site. If you need help deciding on a type, finish, and finial, our design experts are always ready and willing to help.