When it comes to window treatments, many homeowners are looking for the best combination of functionality and style. Design aesthetic doesn't have to take a backseat when it comes to window treatments. Window treatments can tie the entire room together, make the design feel more cohesive, and make your home a more comfortable place. If you want to create a bohemian style in your home, don't discount your window treatments as a way to finish the look. Below, we look at four popular boho curtain ideas and how you can use them to create the perfect interior design.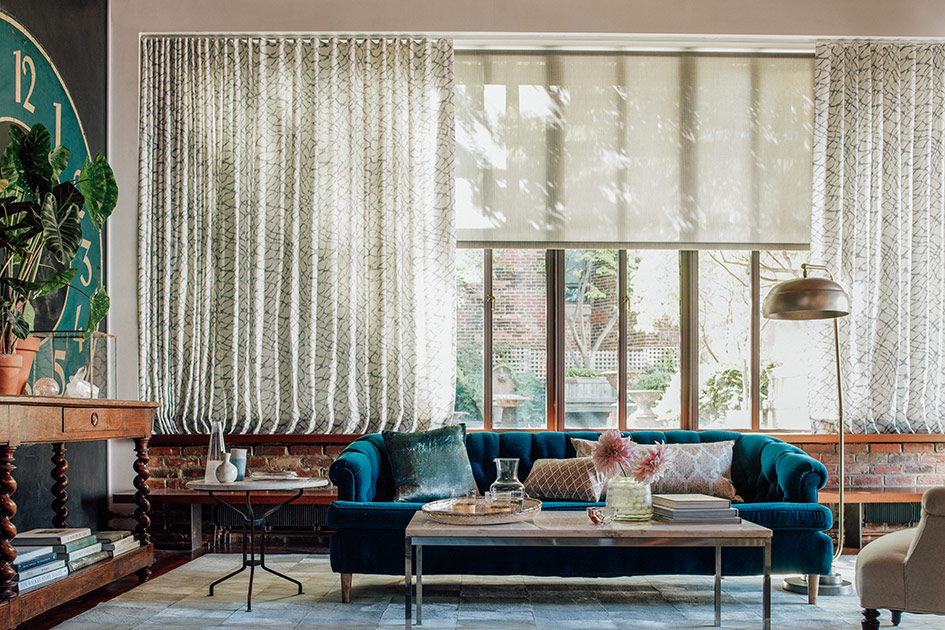 What is Boho Style Décor?
Bohemian — or boho — style décor has become more popular in the last couple of years. With bright colors and mixed fabrics that hearken back to the hippie-era of the '60s and '70s, boho style is often defined by its lack of uniformity. There are a few key elements that characterize boho style, including:
Eclectic décor
A mix of patterns, colors, and textures
Design elements filled with earth tones and pops of color
How to Choose Boho Style Window Treatments
There are several different styles of window treatments that work well for boho decor, not just drapery, but also shades and blinds. When choosing window treatments for bohemian decor, the most important elements to consider are: color, pattern, and texture. We'll help you choose the best window treatments to bring your bohemian vision to life.
Bohemian Curtains and Drapes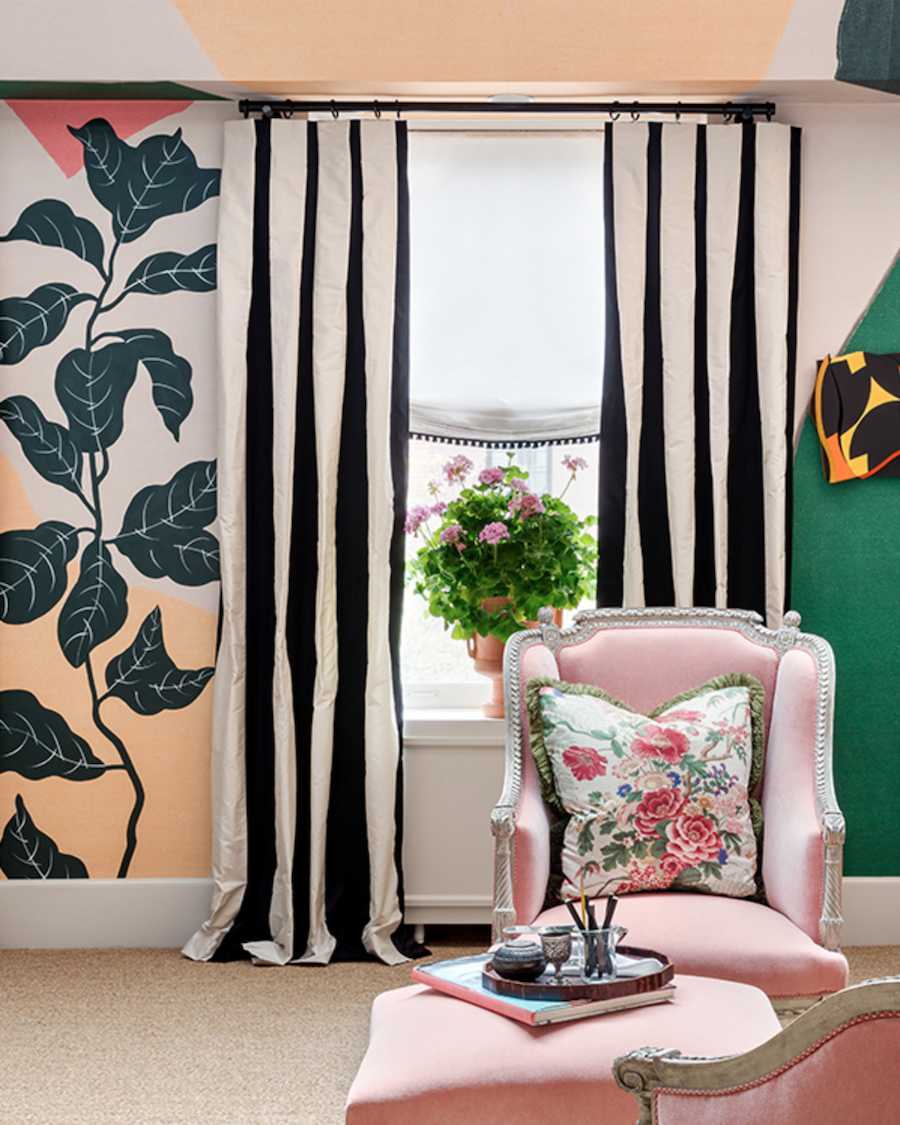 The most obvious choice for bohemian window treatments are curtains or drapes. As emblems of classic bohemian style, curtains and drapes can both add a strong statement to any room with their bold colors and textures. But these window treatments don't have to be bold; sheer, white drapery is often used to offer a soft, clean touch to boho decor.
If you want to use bohemian style curtains and drapes in your home, The Shade Store has excellent options to suit your design needs. The selection of Pinch Pleat Drapery is great for sheer fabrics, while the Ripple Fold Drapery is a great option for simple, bold colors that make an impact.
Bohemian Window Shades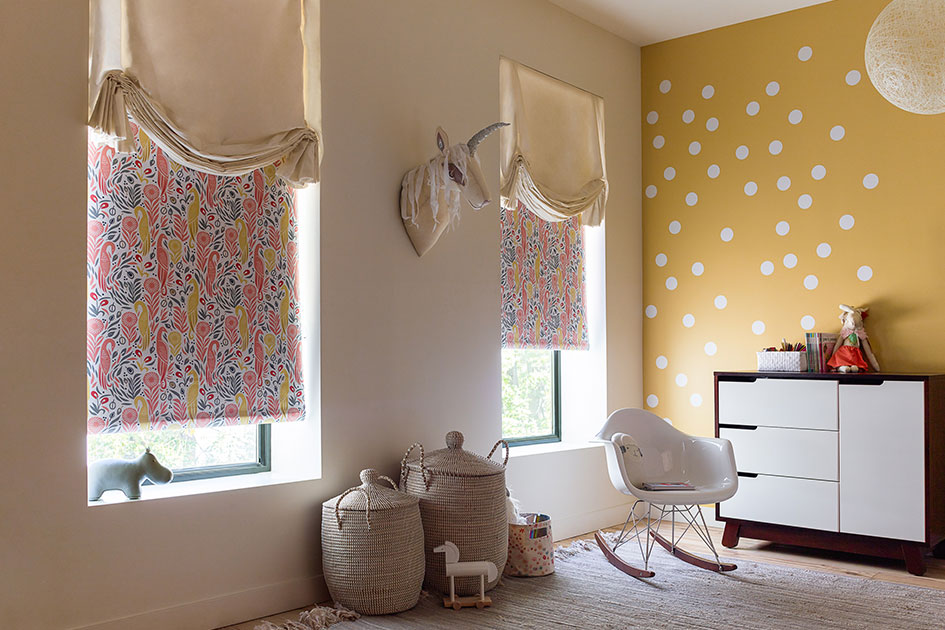 Window shades are a less obvious but stylish choice for bohemian window treatments. There are many variations that allow you to experiment with patterns, materials, and layering, all key elements of the boho style.
A number of different types of window shade styles fit into a bohemian design, including:
Woven Wood Shades – Incorporate natural materials, colors, and textures
Roller Shades – Provide a sleek, simple design with the ability to be customized with bright colors and patterns
Roman Shades – Can be made with bright patterns and colors, and feature natural fabric folds to add texture and dimension to the space.
Bohemian Window Blinds
Blinds are also great choice to integrate earth tones and accentuate a bohemian style undertone. While it's true that classic white blinds might not check the box as a bohemian style staple, newly available options for wood and faux wood blinds capture natural materials such as bamboo, oak, cherrywood, and other exotic options, which can add a subtle boho emphasis in any room.
In addition, wood and faux wood blinds are moisture-resistant which makes them ideal for bohemian-style spaces in kitchens and bathrooms.
Bohemian Curtain Rods and Drapery Hardware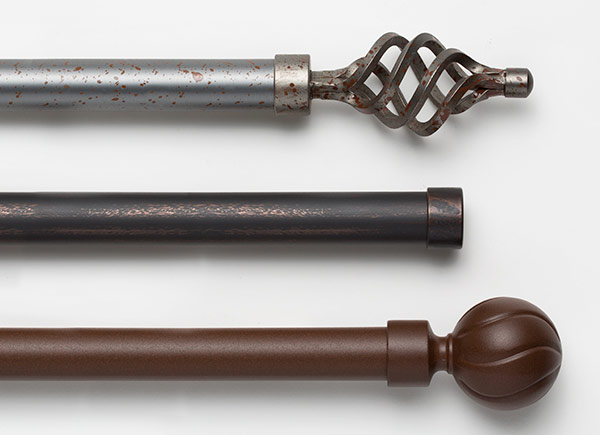 Finally, to complete the boho look, you can't neglect the drapery hardware! When choosing drapery rods and hardware for window treatments, distressed metals can add a mix of old and new to a room. Alternatively, bright, metallic surfaces can also provide color and points of interest to the space.
If you're looking for an option to incorporate a metallic touch in your bohemian-styled room, our Wrought Iron Collection provides an antique feel with bronze, copper, and rust accents.These accents pair beautifully with a pair of bright, jewel-toned drapes, or more breezy, bright curtains.
Order Your Free Bohemian Fabric Swatches Today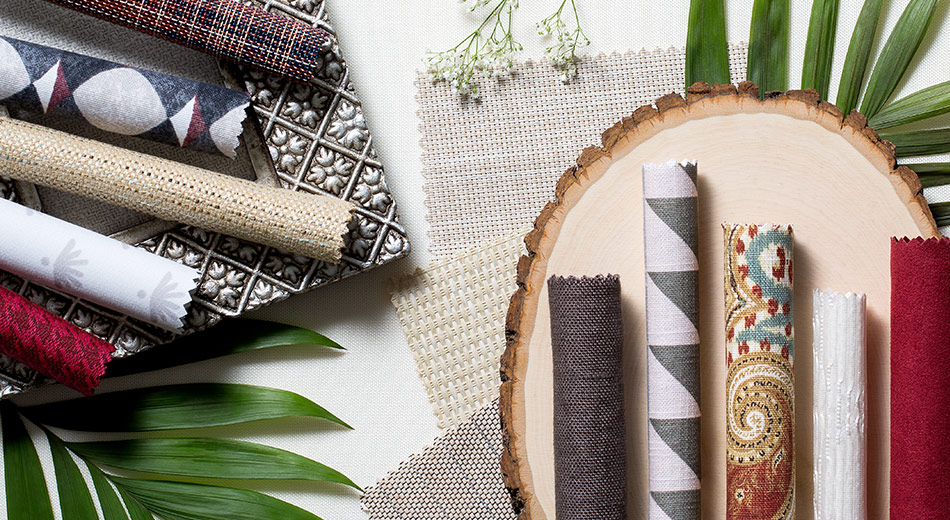 Are you ready to make some bohemian style adjustments to your home? Get inspiration for new window treatments and more with our designated bohemian fabric swatch mood board. You can shop all of The Shade Store's fabric collections, including the bohemian collection, and order your free swatches today!